I have had the luck to interview Germaine Moody some years ago for my other online magazine Exquisit BCN and later I have had the luck to interview Germaine Moody some years ago for my other online magazine Exquisit BCN and later, he invited me to appear in his book about relevant business people.
Germaine Moody
Germaine Moody is a philanthropist, investor, entrepreneur and author, revered as an international networking pioneer and one of the most connected professionals in the world. His book «The 40 Laws of Networking» is the largest global collaboration on any book in publishing history that includes entrepreneurs, multimillionaires, serial networkers, government leaders and business professionals in 130 countries as contributors. He has produced and hosted networking events in more than 40 major cities across multiple countries, and has been recognized three times by BIZBASH Magazine's "Readers Choice Awards", placing him alongside the world's biggest event producers from brands and corporations like TARGET, Mastercard, Rolex, Victoria Secret, Budweiser, LEXUS, The Walt Disney Company, Warner Bros Studios, HBO, OWN/The Oprah Winfrey Network, FOX, ABC, OSCARS, etc.
He is a dedicated volunteer and philanthropist. In 2022, he will launch the Germaine Moody Foundation to provide awareness and resources for Youth Entrepreneur Mentorship, Natural Disasters, Food Distribution, Books & Education, and The Arts.
Some of his most notable books are «The 40 Laws of Networking», "5 Rules For Networking With Millionaires & Billionaires", and "50 Seeds of Greatness». His upcoming book "10 Things All Successful Entrepreneurs Know" is set for release in May 2022.
Germaine is a member of The Recording Academy/GRAMMYS, judge for the International Fashion Film Awards, and on the Advisory Panel for Bloomberg Insight Exchange. His current investments, businesses and partnerships are in Publishing, Hospitality, Marketing & Advertising, Shopping & Retail, Consumer Goods, Broadcast Media, Event Services, Real Estate, Internet/Online.
Welcome Germaine to Red Ivory! I really appreciate the time you have spent doing my interview. You are a very busy man: philanthropist, investor, entrepreneur, author… but which is your best role with you feel more comfortable?
Thank you so much for having Red Ivory! You know, I love everything that I do. The beautiful thing is that they all come together, and that completes me, so it's difficult to choose just one. My whole purpose is to make people greater and make the world a greater place, and I get to do that by being all of those. But if I had to choose between them, I would say philanthropist, because ultimately that's what I'm here for. 
Your life always passes surrounded by celebrities in the different events you attend. Is that why you decided to hold your own Gala? 
I love bringing people together, and I love people, that's why I produce events around the world. I realized that by doing that, people who might have never connected, can now connect, network, find similarities, and collaborate. And when people connect with like-minded others, the possibilities are endless. I bring people together because we need each other, and I discovered that happy people create a happy world. 
You have written several books. Can you tell us about each of them? 
My very first book was called «An Abundance of Person», and that book explains how God has given us everything we need at birth, to become whatever we desire. I also wrote a 100-day devotional called «Discover Wisdom», and that book is a one hundred day journey of motivation and inspiration to help the reader live a more enlightened life. I'm forever writing quotes as well, I probably have over 5,000 of them, so I published another book called «The Quotes», which has about 600 of my quotes in it. The quotes cover a variety of topics that deal with every aspect of life. My book «Single, Successful, and Sleepy» was written with single professionals in mind, comparing the single life with the business life, which turned out to be somewhat comedic, yet encouraging single professionals to be strong and diligent until they find that special someone. I invited the world to join me in my book «50 Seeds of Greatness», which gives fifty seeds of what I believe it takes to live a life of greatness. Business professionals, entrepreneurs, investors, multimillionaires, government leaders and more joined me in the book as contributors, from 106 countries. From my years of hosting networking events and networking globally, I was able to write my latest two books «The 40 Laws of Networking», where I share my laws for creating Influence, Wealth and Power through networking (130 countries joined me in that book), and my book «5 Rules For Networking With Millionaires & Billionaires», where I share my experience and strategies on how to connect to the world's wealthiest people. 
The new book will be "10 Things All Successful Entrepreneurs Know" and will set for release in May 2022.  What they need to learn? 
In my upcoming book «10 Things All Successful Entrepreneurs Know», I share ten of the most important things I've learned over my entrepreneur life, as well as things that the most successful entrepreneurs on the planet have shared with me. Several of which I interview for the book.  
As I said before, you are a busy man but you have had time to help the others and you made a Foundation. Can you explain to us about this Foundation? 
With my new Germaine Moody Foundation launching this year, I'll use my resources, network, and platform to give back and help heal the world. We'll focus on Youth Entrepreneurship & Mentorship, Books & Education, Natural Disasters, Food Distribution, and whatever else my heart leads me to help with. As a child I always wanted to help make the world a better place on a large scale, so launching my foundation is a dream coming true. 
You are a member of The Recording Academy/GRAMMYS and I suppose that you have a lot of great experiences to share with us about what you have done there. 
I've been a member of The Recording Academy for quite a while. My greatest experience would be when I attended my first GRAMMYS show in Los Angeles. Madonna opened the show, and Eminem closed the show with Elton John. I walked the red carpet with all the celebrities and it was such a blast. That had been another childhood dream of mine, and it finally came true. Being a member has also allowed me to become friends with amazingly talented and creative people all over the world.
Different interesting personalities that let you know more about people and business. Do you want to share this knowledge with us? 
I've met such a variety of amazing people worldwide. I believe the most important thing I've learned from them is that everyone wants to be included. People want to be a part of something, they want to feel important and valued. I realize if you care about people, whether you know them well or not, they'll respond favorably towards you. I also learned that we can create and build new things. We don't have to settle for just what we know and what we see, we can create new things. We can start new projects, new organizations, new businesses, and new opportunities for our generation and for the generation after us.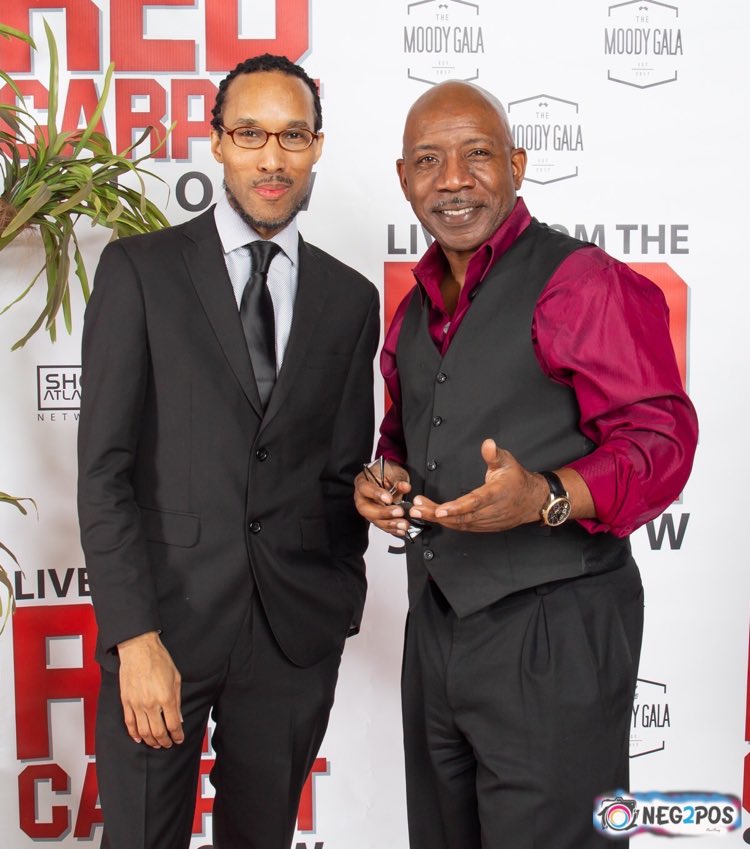 After these two difficult years, business world has changed. How do you see the future and what do you expect for your own?
It has been two life-changing years for most people, including myself. As for the future, there are several positives with new technologies and at the same time, many negatives. For myself, I'm focused on creating and investing in more pandemic-proof businesses and projects, especially online services. The pandemic completely halted my event company, which caused me to pivot into new industries that aren't as vulnerable to black swan events. The future is bright as far as advancements for us to live easier lives, while also dark because technology will replace a lot of people.
Some nice advice or desire for our visitors? 
We're all here just trying to figure things out, so don't judge anyone on their journey. No one is perfect and no one knows it all. I believe the secret is to focus on learning everything about yourself, your interests, skills, passions, likes and dislikes. Invest in becoming the greatest You that you can in every aspect, and then present that to the world. The world will respond and support you. And always know that everything is possible if you just do what it takes. 
Thanks very much Germaine!
As always it is a pleasure to talk to you!