Go into Bgo & Me is like to be transfered immediately to a Parisian atmosphere full of exclusive clothing charm. This boutique is located in the Salamanca district of Madrid, with delegations in Puerto Banús and La Coruña, offers an "Haute Coture" collection where all the designs are customized to the clients' taste.
Jewel bag in suede and feathers "Old Rose" with chain.
Many of the Spanish and international celebrities, including members of the Nobility, are clients of this famous boutique. In addition to the best fabrics purchased in various countries, they offer shoes, bags and accessories of their own brand.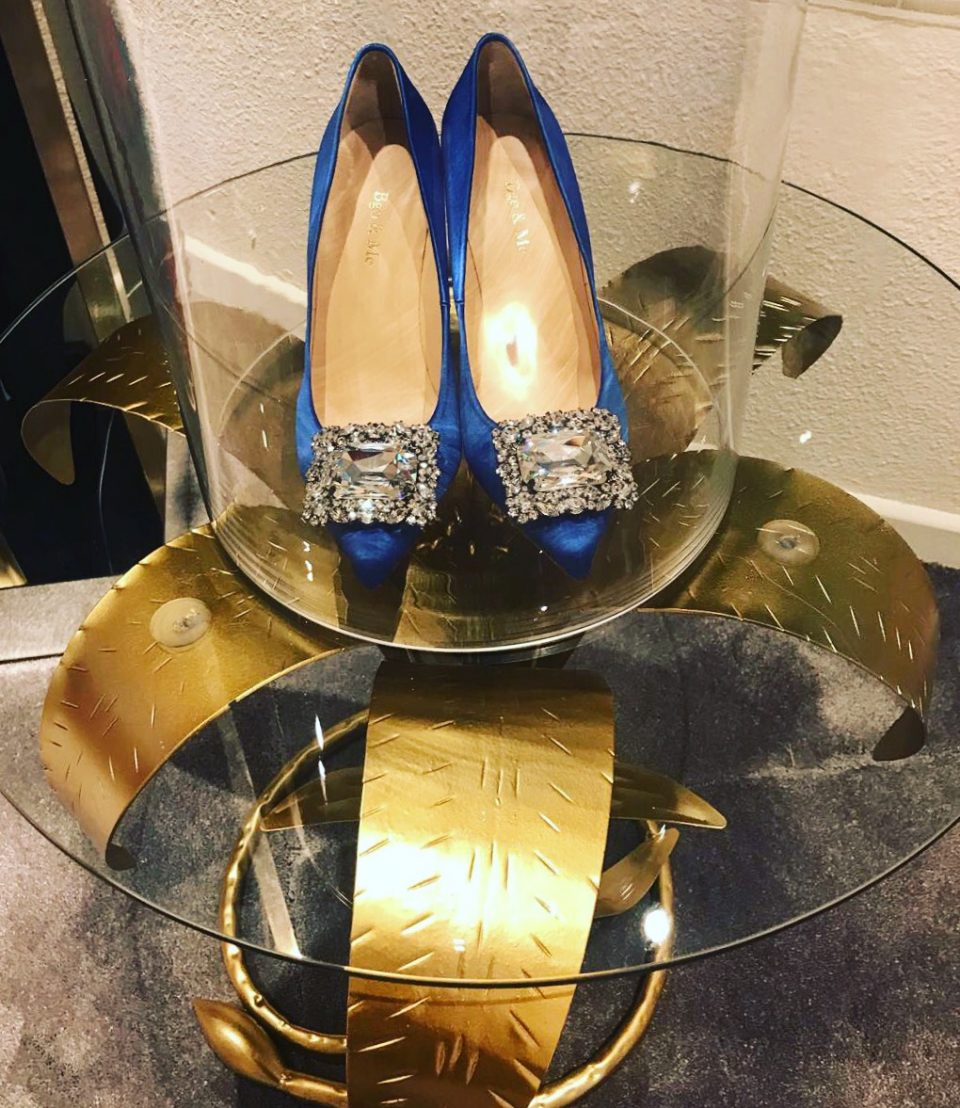 You can go from Cinderella to Princess just by trespassing the threshold of the boutique. Would you like to feel like a Princess?
The accessories can combine with the dresses or simply give an important touch of color to highlight them. You can choose between sandals, jewel stilettos in velvet or satin, midi or high heels and casual or cocktail bags.
You can find everything you need to go to any type of event, wherever is an afternoon cocktail, to go to the Cannes Film Festival or walk the Hollywood red carpet.
We want to thank Begoña, owner of this "chic" boutique, her kindness with us and congratulate her deservedly for her professional career that has crossed our borders and has even reached royalty.