The Christmas season is one of the most anticipated of the year because it fills us with hope and kindness and offers us authentic gifts through the lights and windows of the cities.
One of the stores that provides more magic and beauty in Barcelona is, without a doubt, Flores Prat.
With a tradition of more than four generations, it stands out as one of European florists specialized in Floral Art.    Since Antoni Prat's ancestors opened their first establishment in the popular Rambla Barcelonesa in 1850, the company has been able to adapt to changes in the tastes of customers and according to the trends of each era, incorporating ornamental elements and unique accessories in the market Spanish.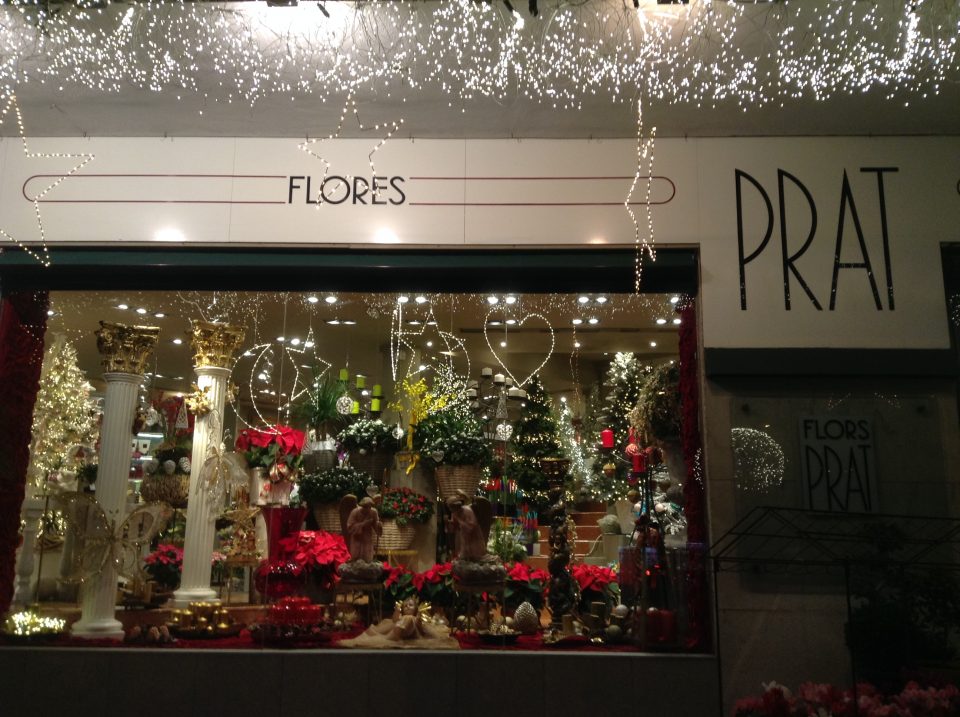 Flores Prat was selected to make the floral decoration of the wedding of the Infanta Cristina, taking charge of the decoration of the Cathedral of Barcelona, the Royal Palace and the Albéniz Palacete, where the official dinner dedicated to the members of the European Royal Houses was held.
The Generalitat of Catalonia grants Antonio Prat the Creu de Sant Jordi as an Entrepreneur and Floral Artist. For the prestige achieved within the sector, as a member of a saga of florists that already has four generations. Its innovative sense has allowed the incorporation of new materials and forms to the art of floral ornamentation, as an emerging creative expression that reflects sensitivity and good taste and brings well-being to people.
The people who are part of the team led by Antonio Prat and Fermín López work daily to offer the public classic and modern floral compositions, always adapting to each moment of the year or holiday that occupies them, as well as to the different seasons of the year and the Flowers that provide.
Flores Prat is a specialist in floral events, both private and corporate, decoration ceremonies, celebrations, and the development of personalized gardens. But Christmas is, without doubt, the time where their shop windows show all the magic of their creativity. It is one of the most desired visits by both children and adults and each year is better than the previous one.
http://www.pratbonanova.com/